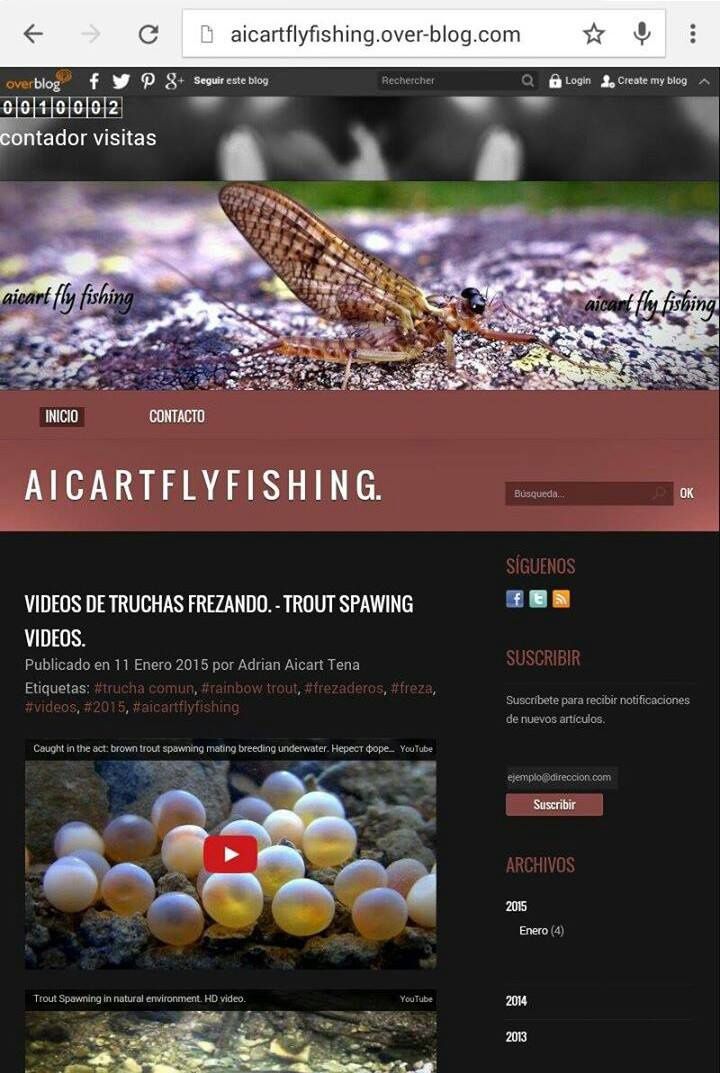 Superadas ya las 10000 visitas!
Hace no mucho recuerdo cuando llegue a las 5000 visitas y ya fue una gran alegria, ahora con 10000, ya una cifra más importante, solo me queda daros mis más sinceras gracias.
Seguiremos adelante tanto en el blog como en la pagina de facebook para transladaros nuevos contenidos y nuevas experiencias dentro de nuestro apasionante mundo, La Pesca con Mosca.
Muchisimas gracias amigos! Nos vemos en la siguiente publicación!
_______________________________________________
And surpassed 10,000 visits!
I remember not long ago when I get 5000 views and it was a great joy, now with 10,000, and a more significant figure, I can only give my sincere thanks.
We will continue both the blog and facebook page for transladaros new content and new experiences within our exciting world, The Fly Fishing.
Thank you so much friends! See you in the next issue!